Not another shipping container…. Debunking the myths around placemaking and meanwhile use and the lessons to be learnt from the retail sector

'Placemaking' and 'meanwhile use' seem to be the latest buzzwords in the property sector and understandably so given the immense benefits that can be achieved by creating a unique sense of place and community.

The next phrase seemingly rolling off everyone's tongues and the question we're currently getting asked most is 'what about a shipping container?' – and why wouldn't you, given the success of initiatives such as Hatch Manchester, Boxpark Shoreditch, Spark York and Pop Brixton.

But is there a danger of overuse? At what point does a popular concept become a fad (fish pedicure spas anyone)? What are the pitfalls to avoid?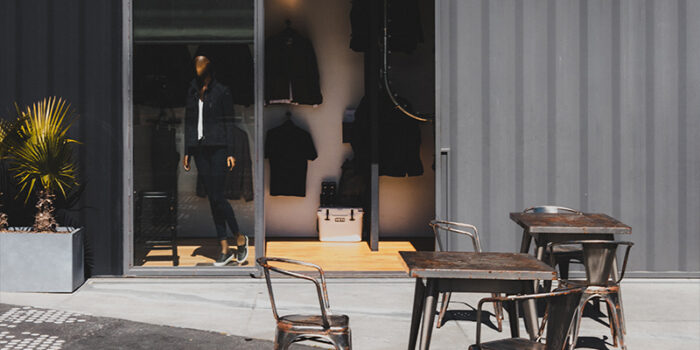 'Placemaking' by its very definition is a multi-faceted approach to the planning, design and management of public spaces. It is intended to capitalise on a local community's assets, inspiration, and potential, with the intention of creating public spaces that promote people's health, happiness, and well-being (Project for Public Spaces).

'Meanwhile use' describes a situation where a space or place is utilised for a period of time before it is turned into a more permanent end state, taking advantage of a short window of opportunity. Meanwhile interventions are tactical and slot into wider strategies of planned change. They can help in shaping positive urban transformation. (Meanwhile Use London, a research report for the Greater London Borough, Arup, November 2020)

The benefits of meanwhile use include regeneration and repurposing during the transition stage, at the same time enhancing the community offering and benefits, changing the perception of an area, elevating social value and creating economic advantages. It also helps provide a platform for the community to help shape an emerging development, offering affordable commercial opportunities and in some instances generating short term income.

Central to the definitions and benefits of placemaking and meanwhile use, is an emphasis on the local community and a need to understand the specific needs of your audience and local area rather than merely following the latest trend like shipping containers – irrespective of how successful they may have worked elsewhere.

In a post-pandemic world, it is more important than ever to take a localised approach, one that fits the specific needs of the people and the place, and one that aligns with the brand, placemaking vision and strategy.

Whilst there is no doubt that the retail sector, especially shopping centres, continue to face challenges bigger than most, this is a sector that for decades has embraced and made a success of placemaking and meanwhile use by understanding the important role they play as a hub within their local communities.
Other sectors could and should look to retail for inspiration and how they create asset-specific experiences and destinations, enhance customer experience, engage multiple stakeholders and reimagine vacant space – from community hubs to student study areas, pop up museums and art exhibitions.  

So, before you suggest or agree to another shipping container, consider the fit with your key audiences, stakeholders and place because no one wants to be stuck with a fish pedicure spa.